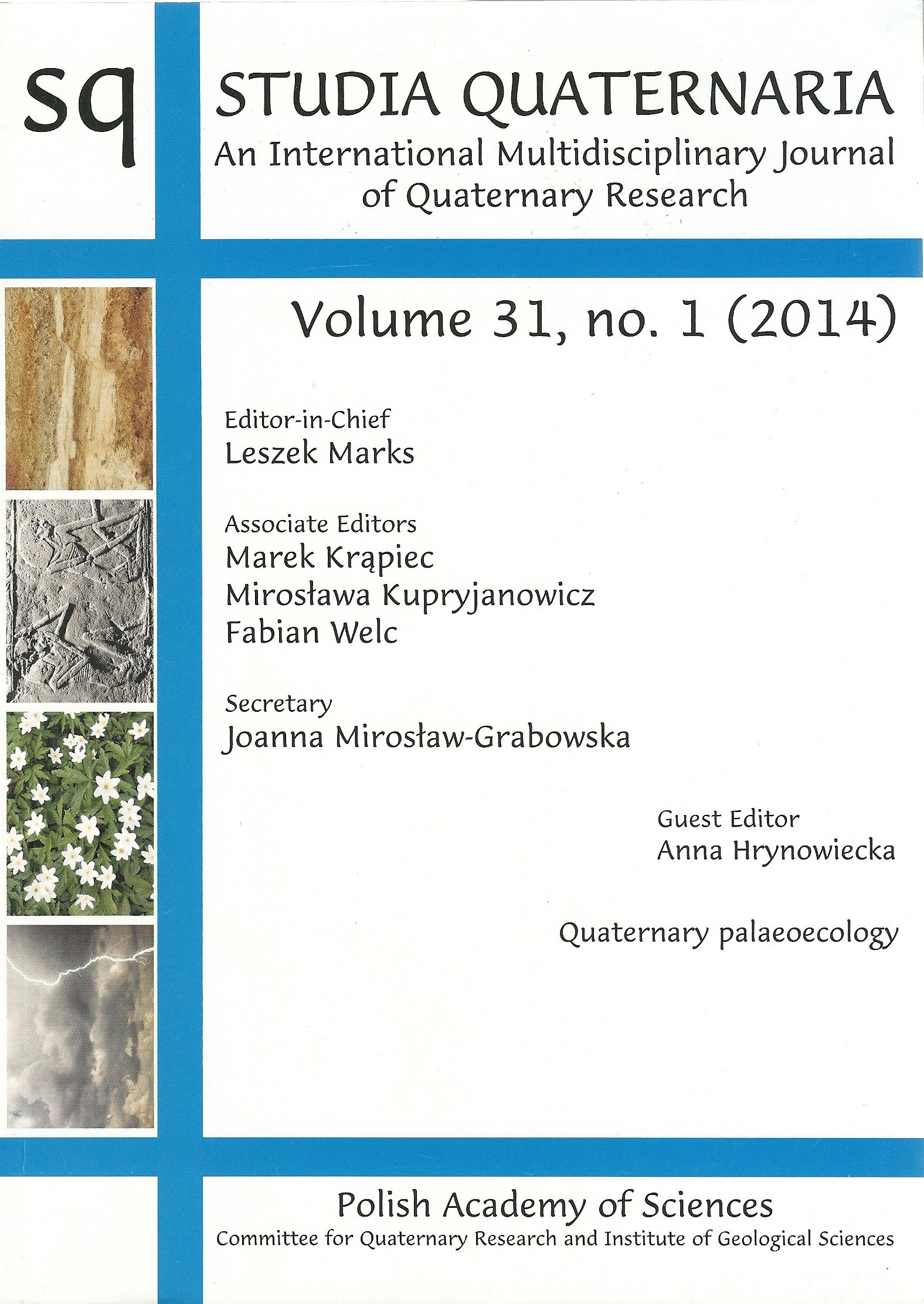 ---
Journal
Editors
History
Subscription
---
Articles
Current Issue
Archives
In press
---
For authors
Instruction
---
For reviewers
Instruction
Reviewers (2013 -
---
Editor-in-Chief:


Leszek Marks



Co-Editors:



Mirosława Kupryjanowicz

Fabian Welc

Barbara Woronko




Secretary:


Joanna Mirosław-Grabowska


Articles in press
Cosmic Airburst on Developing Allerød Substrates (Soils) in the Western Alps, Mt. Viso Area
Mahaney W.C., West A., Milan A., Krinsley D.H., Somelar P., Schwartz S., Milner M.W. & Allen C.C.R.



Stratighaphic position of tills in the Orłowo Cliff section (northern Poland): a new approach
Woźniak P.P., Sokołowski R.J., Czubla P. & Fedorowicz S.
Late Holocene palaeoenvironment of Tse Dura, a Later Stone Age (LSA) rock shelter, north-central Nigeria

Orijemie E.A.


Results of integrated geoarchaeological prospection of unique Iron Age hillfort located on Radomno Lake island in north-eastern Poland
Welc F., Nitychoruk J., Solecki R., Rabiega K. & Wysocki J.
In Memory of Professor David Krinsley, University of Oregon
Mahaney B., Langworthy K., Fischer R. & Dorn R.